Smart Enovations is a complete services provider from concept design to manufacturing support for various global automotive companies. Smart Enovations offers the expertise in complete vehicle development in all automotive segments with a unique combination of engineering skills, development experience and application know-how with a drive to innovate and create new products at sustainable cost. We have been providing engineering services to leading OEM's and Tier-I & Tier-II automakers across globe . Our innovative global product development process will help us deliver first time right products.

With our 25 years of experience in offshore engineering services, we offer different engagement models by providing services in benchmarking, concept engineering, design & development, virtual validation, prototyping, testing and supply of components.

Smart Enovations brings engineering innovations in various delivery processes involving concept design to delivery in different domain areas with a pool of subject matter experts in complete product design and engineering of the following Automotive domain areas both in commercial vehicles and passenger cars in the areas of -
Ergonomics & Homologation
Body-in white
Trims & Seating Systems
Chassis & Suspension
Power train Design
Brakes & Steering systems,
Electrical
Electronics and Embedded systems.
Ergonomics & Homologation
Smart Enovations has the capability and know how of international regulations and mandatory design requirements in various countries like FMVSS, ECE/ECC, JIS and NHTSA. we can assess all the homologation requirements at various stages of the product development in various aggregates. Our teams can suggest the best driver package accommodation based on the current design H-point and interior package taking in to considerations of comfort, reach, visibility and compliance to regulation. Based on customer requirements, We suggest best possible package based on given constrains, benchmark accommodation and best in class solutions for customers to choose from the following areas -
Driver Seating Accommodation
Direct & Indirect Visibility
Reach & Clearance Analysis
Compliance check for ECE/ECC, FMVSS, JIS and CMVR
Body-in White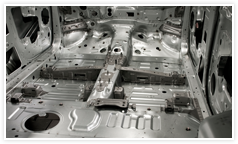 Smart Enovations has the best of the capability in BIW. Our resources have worked at different OEM's across the globe with strong domain knowledge. They have designed Body systems with Monocoque structure with optimal load path and structural integrity. This results in a light, stiff and stable vehicle at high speeds and in tight corners. It also achieves a better front, side and roll over star ratings backed by a strong virtual validation team at every stage of body design for passenger cars.



Structure:
Closures:

Skin Panels
Front end
Body sides
Dash panel
Roof & roof bows
Front and Rear floor Panels
A, B and C pillars

Front and rear door panels
Front bonnet and Rear boot (Trunk lid)
Trims & Seating Systems
Smart Enovations has very strong capability and experience to design, develop and deliver complete Trim package from premium passenger car to commercial vehicles segment with an excellent plastic materials knowledge backed by engineering and mould flow analysis from concept phase till manufacturing support phase. Our subject matter experts coordinate with the customers, tooling and part suppliers at every stage of the product development to achieve the right fit and finish, backed by an excellent prototype fabrication facility which will help in reducing the product design cycle time and first time right finished product to customer.


Interior Trims
Exterior Trims


Instrument panels, substrate and center Bezel
Head liner and Roof liners
Center console
Door trims, Sunblind's
A, B and C Pillar Trims
Partial Shelf
Boot Trims
Floor mat / carpet

Front and Rear Bumper
Door Liners and claddings
Front grill
Side mirrors
Rear spoiler
Ski-racks / carrier
Spare wheel cover

Seating Design

Seating Frame and components
Foams, cushion and back rest
Seat adjustment and reclining mechanism
Chassis & Suspension systems
Smart Enovations has delivered Body (CIW) on chassis designs with proper mounting of aggregates e.g. engine, suspension, steering columns etc. These result in high strength and stiffness which enhance load carrying capacity of the vehicle. The performance of the body structure is validated by virtual validation methods.

Chassis Design

Body on Chassis System

Frame less system

Cradles
Engine, suspension & steering mount cradle
Rear suspension & rear axle mount cradle
Hydro formed cradles


Towing system

Front tow hooks
Rear towing attachments

Chassis frame design

Hard points definition
Crush cans
Body and Engine mounts
Steering system and Suspension brackets
Transmission mounts
Exhaust and Fuel tank mounts
Pipes & harnesses routing & attachment
Hydro formed side members
Power Train Design
Engineers at Smart Enovations have worked with various OEM's in their assignments and gain very good exposure and experience in Transaxle & Power train and it's subsystems packaging like gear box, air intake, exhaust systems etc., detail design of components and subsystems of Transaxle & Power train design in the areas of :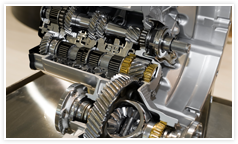 Casing and Gears,
Shafts, engaging gears, sleeves etc.
Bearing selection
Gear shifting mechanism
Cylinder head and Crank case
Connecting road
Brakes & Steering System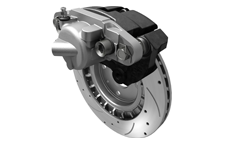 The design of a steering column must be looked at from two different perspectives. Firstly how the steering column performs during its normal operating cycle & Secondly during crash event. Different parameter like breakaway mechanism, Pivot, Structure and attachments place very important role in determining the best design of the steering. Smart Enovations was part of many projects in these relevant areas and our strength is in the areas of -




Brake System Design
Steering System Design

Master cylinder
Wheel cylinder
Brake booster
Brake pedal
Linkages
Mounting brackets and brake caliper etc.

Steering column subassembly
Mounting brackets
Universal couplings
Tie rods
Electrical & Electronics Systems
Engineers at Smart Enovations use cross functional experience to design best of the electrical and electronic systems for an automobile. They deliver schematics, electrical harness and detail design of electrical systems. Embedded and electronic subsystems needed for control and functioning of various sub-systems are designed using modern software tools that are used currently.

Electrical
Electronics

Schematics Design
Wiring Harness in 2D and 3D
Electrical Components selection
Instrumentation & control
Power Management

Body Electronics
Driver Assistance System
Vehicle Safety and security System
In-Vehicle Communication
Engine Management system